waffle.app
2020 — Waffle Parking LLC

Waffle is a mobile parking app that helps drivers find parking spaces in dense urban areas through coordinating community-based parking exchange between arriving and departing drivers.

The vision of the technology startup and its software app is to reduce on time and hassle spent looking for parking in congested urban areas. In doing so, the application makes a more convenient parking experience, fosters community, and promotes awareness for the environment by reducing waste of energy and fuel.
BRAND RESEARCH
The logo and identity system emphasizes the three points (convenience, community, mission) for the emerging tech company. How those aspects of the brand were expressed and connected is explored in curatorial and conceptual research around cultural mythology of migration, roads, cardinality and wayfinding.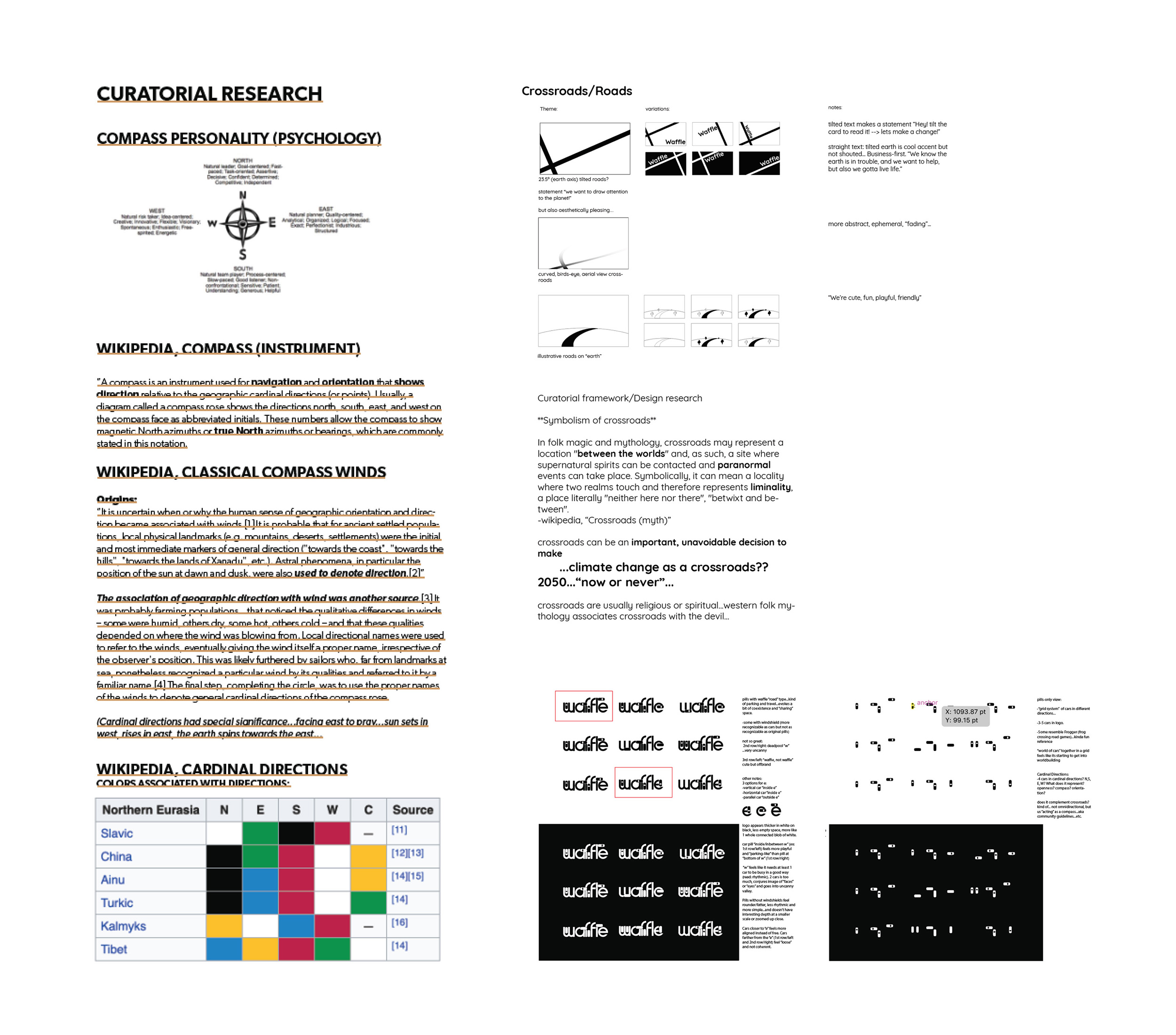 WORLDBUILDING
Various color directions of a mural/visual design system through brand "worldbuilding" (aka Waffle-opolis, Waffle City, etc).

Built with modular architectural/illustrative elements (grid, straight roads, curved roads, buildings) the system allows opportunities for modular application across platforms, and allows motion graphics with moving and parked cars as a future option.