STATE OF TYRANNY
2019 — Storefront for Art and Architecture
State of Tyranny, at the Storefront for Art and Architecture, unveils the methods and tools of urban design that seek to disable public agency in the name of safety. Expanding upon research conducted by Theo Deutinger for his recent publication, Handbook of Tyranny, the exhibition calls attention to the spatial effects of tyranny, ultimately aiming to identify methods of control commonly used around the world and to contextualize their embeddedness within the urban fabric of New York City.

State of Tyranny is presented as "a wall of objects" and "evidence inventories," where the artifacts of authoritarian or repressive design themselves are extracted from their typical contexts.

Each item is profiled with a name, origin, market price, and description, with diagrams to help organize the inventories of objects present to each section, highlighting the widespread accessibility and prevalence of tools of control.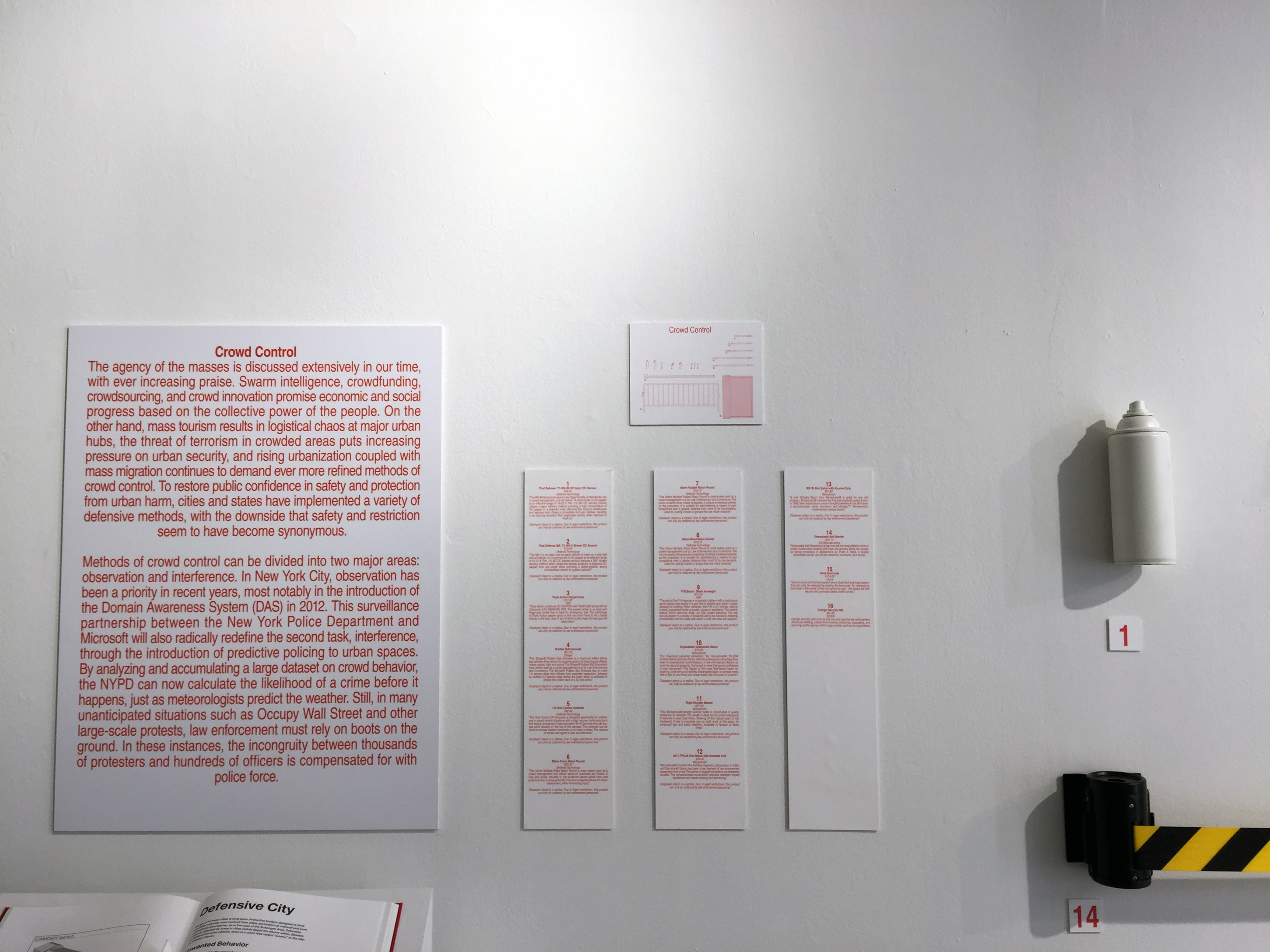 FREE ENTRY
Across the world, passports, visas, and identification documents facilitate access between national, state, and municipal borders. Free Entry, in the Handbook of Tyranny, discusses how these documents exact an imbalance of power in determing entry often in favor of holders of more globally powerful countries.

State of Tyranny expands on Theo Deutinger's book by highlighting the different scales at which these means of control operate, including international, intranational, and hyperlocal levels. In conjunction to determining entry, identification documents also become a measure for the systematic categorization of citizens and non-citizens and undocumented persons shown through green cards and municipal IDs.